We've all got piles of purses, but which ones are staples and which ones could we probably do without? I've turned to the advice of fashionistas from Lauren Conrad to Rachel Zoe to determine what bags are staples, and which ones can probably go. 
Here are the 5 key bags every woman should have on hand, and what they do for your wardrobe, proportion, and style. 
The Everyday Bag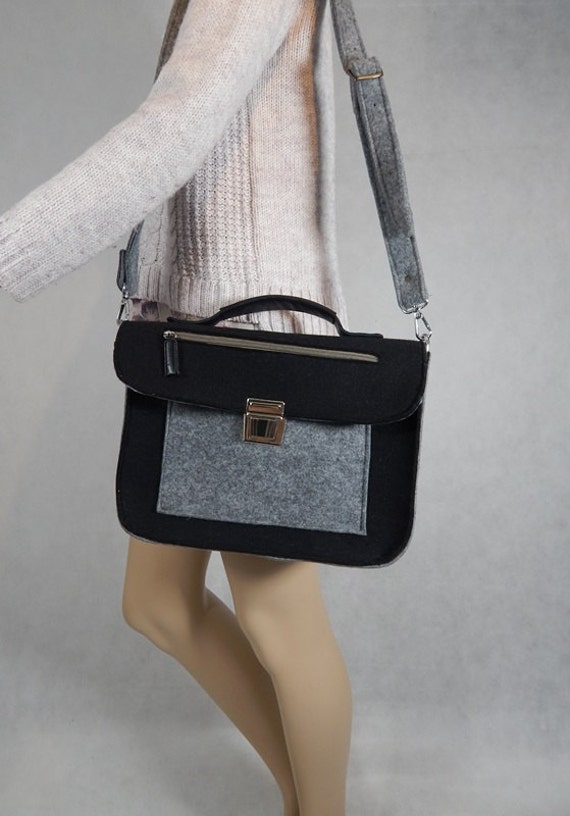 Bag by BagFelt
    This is your daily wear-it-out bag. It that can hold all your day-to-day stuff, is perfectly functional, and relatively well-organized. It's got all the pockets you need to easily get to your keys, phone, and wallet. Your everyday bag should be average size, not drowning your body or being too small. My Reason? The bag you style with your outfit can actually change the proportion of your entire look and therefore, figure. (more on that later) Sticking with something medium-sized is the safest bet.
Tip: When your shopping for an everyday bag, take the store tissue out, put everthing your current purse has in, and be sure it will fit everything you need to carry easily. If you buy one in a neutral color, it will have the added bonus of matching most of your wardrobe.  
Neautral Clutch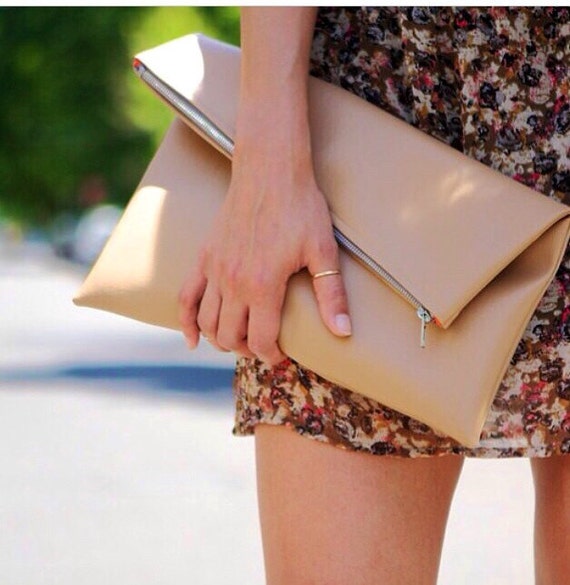 Bag by Clutch Line
    A clutch adds instant chic to a look. It carries almost as much as your basic bag, yets adds so much sophistication. Personally, I think it's because the average woman doesn't carry them enough. They don't drown your body and make changes to your proportion like a traditional purse can, so are safe for all figures. Perfect for for the quick trip, it has to be big enough to carry your keys, wallet, gloss, and phone. 
Evening Bag
Bag by Alysse Sterling
Here's where you get to glam it up and have even more fun with it. Evening bags can be more fun and statement-making. They are smaller, carry only the essentials, and usually look more luxurious than your day bags. Your little black dress will never feel the same after you've paired it with a sparkling, crystal, evening bag. Take your look from day to night just by switching your shoulder bag out for this, adding a bigger necklace, and some heels. Try it!
Oversize Clutch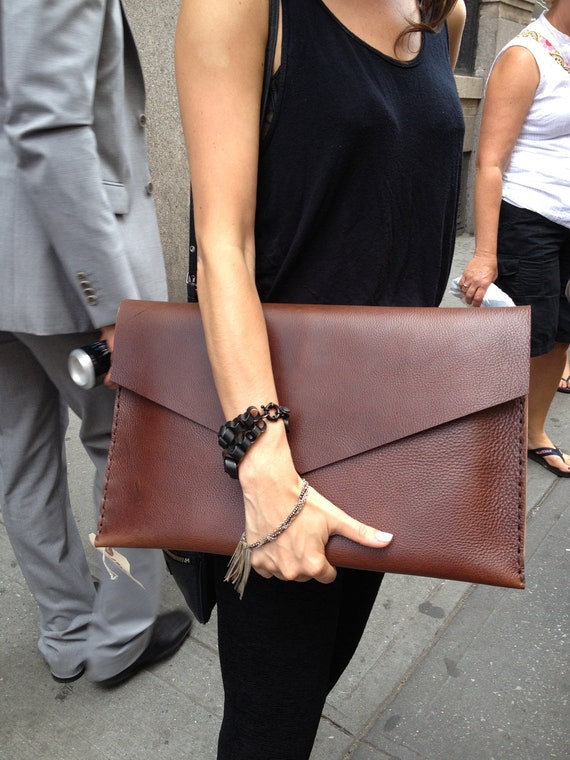 Bag by Lucious Leather NYC
Having a self-concious day? This bag will become your new best friend. An oversize bag can camoflauge a bloated midsection and make your look thinner with it's massive presence. I recommend them for pregnant women for this reason. A large clutch can also make a big impact on an overall look. Pair it with your simplest of styles to be instantly elevated, like the model pictured. 
Large Bag 
Bag by Patkas Berlin
I LOVE a large bag... but then again I feel like I carry way more than I need to on a day-to-day basis. You should be able to leave the house for the day with your large bag and have everything life can throw at you. It's big enough to handle all your day-to-day essentials, plus have room for an extra pair of flats if you left the house in heels, a laptop, sketchbooks, etc. You get the idea......
Be aware, a large bag has the potential to drown out your figure, but can also make you look more slender. It balances the proportion of a large mid-section and makes the figure look more petite. Chances are, If you feel like your swallowed up by it, it's definetly to big. Your large bag shouldn't be able to double as luggage.... thats what travel bags are for.
Travel Bag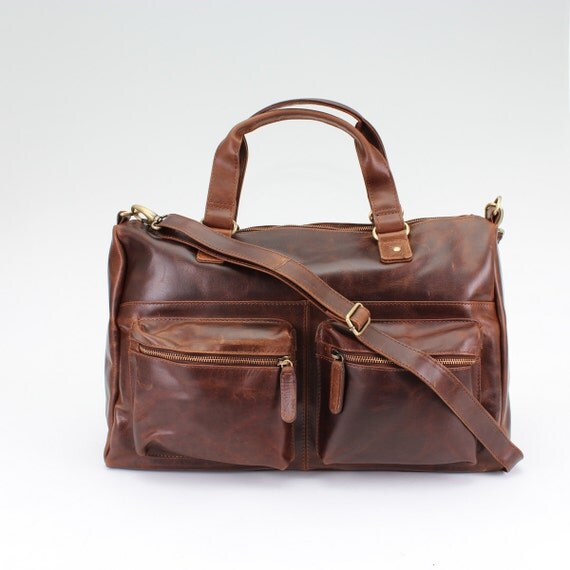 Bag by The Leather Store
Nothing says "Jet-Setter" or "Relax" like a great travel bag. Just carrying one makes you feel like your on a getaway and soaking up every moment. A great Travel Bag, or Weekend Bag is beautifully functional for so many reasons. Use it as a carry-on through the airport, then as a large bag once you've reached your destination. 
Can you think of a staple bag that didn't make the list? Let me know!